MAXLIFE PETFOOD
IDENTITY, INDONESIA — 2021
---
CREATED FOR LANDOR&FITCH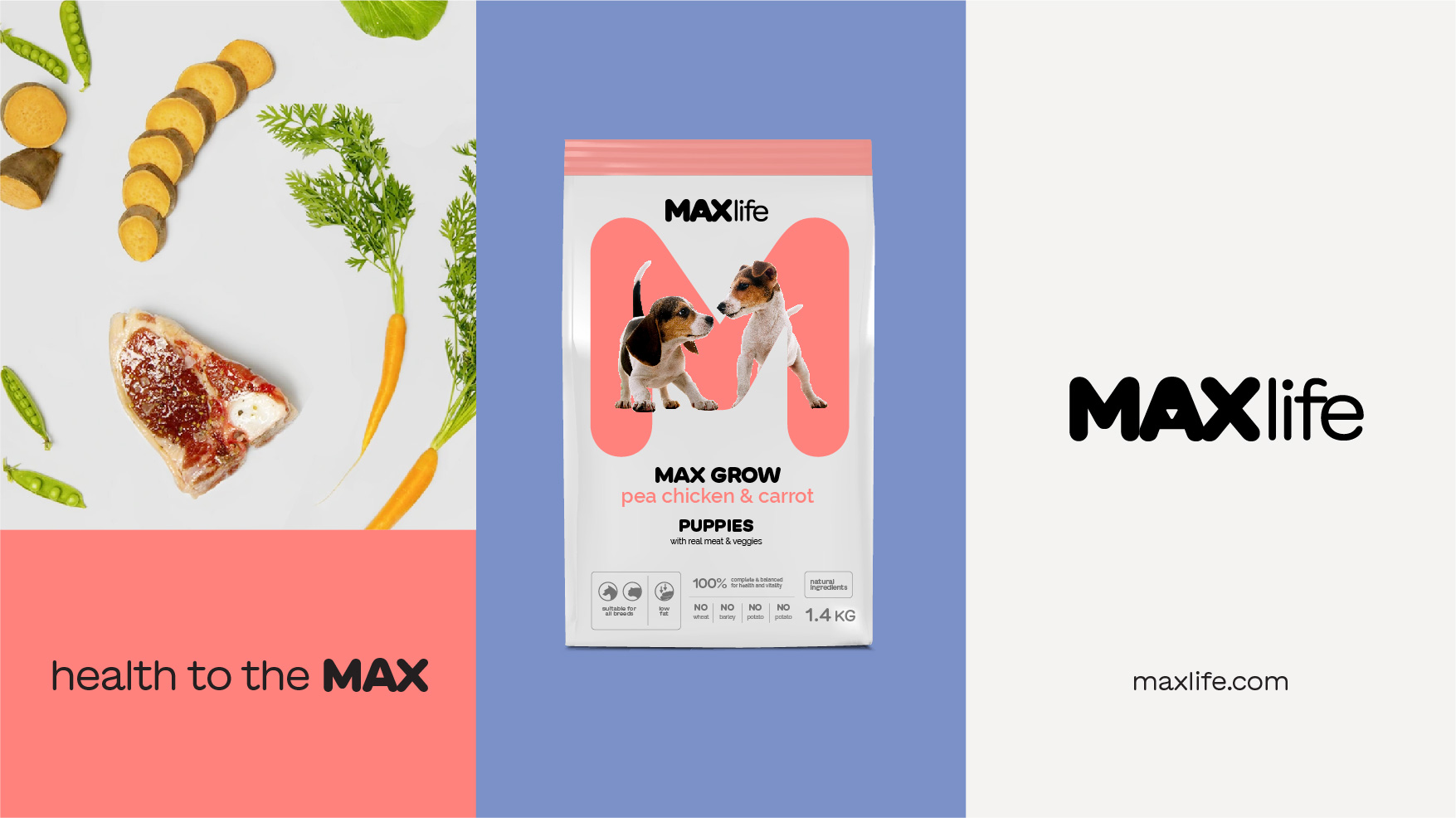 In Indonesia, we discovered a tension between the fun, emotional world of pet ownership and the functional, health-focused world of pet food and supplies. To resolve this, we put pet personality at the heart of our purpose – because owners understand that caring for their pet's health will bring out the best of their unique, happy personality.

MAXLife is not about celebrating generically perfect pets, but about helping each pet live its life to the max, in the only way it can.

We designed a clean and colorful brand identity for MAXLife that helps it stand out in the category, with logomark build of thin and bold font weights to enhance the idea of maximum. The identity and art direction centers on a distinctive letter 'M' depicted from the logotype - serving as an icon or open canvas - allowing large scale, expressive use of the mark across many different applications, from packaging to signage and display.